CardBoard – Different Yet The Same
Life Lessons Through the Use of Everyday Items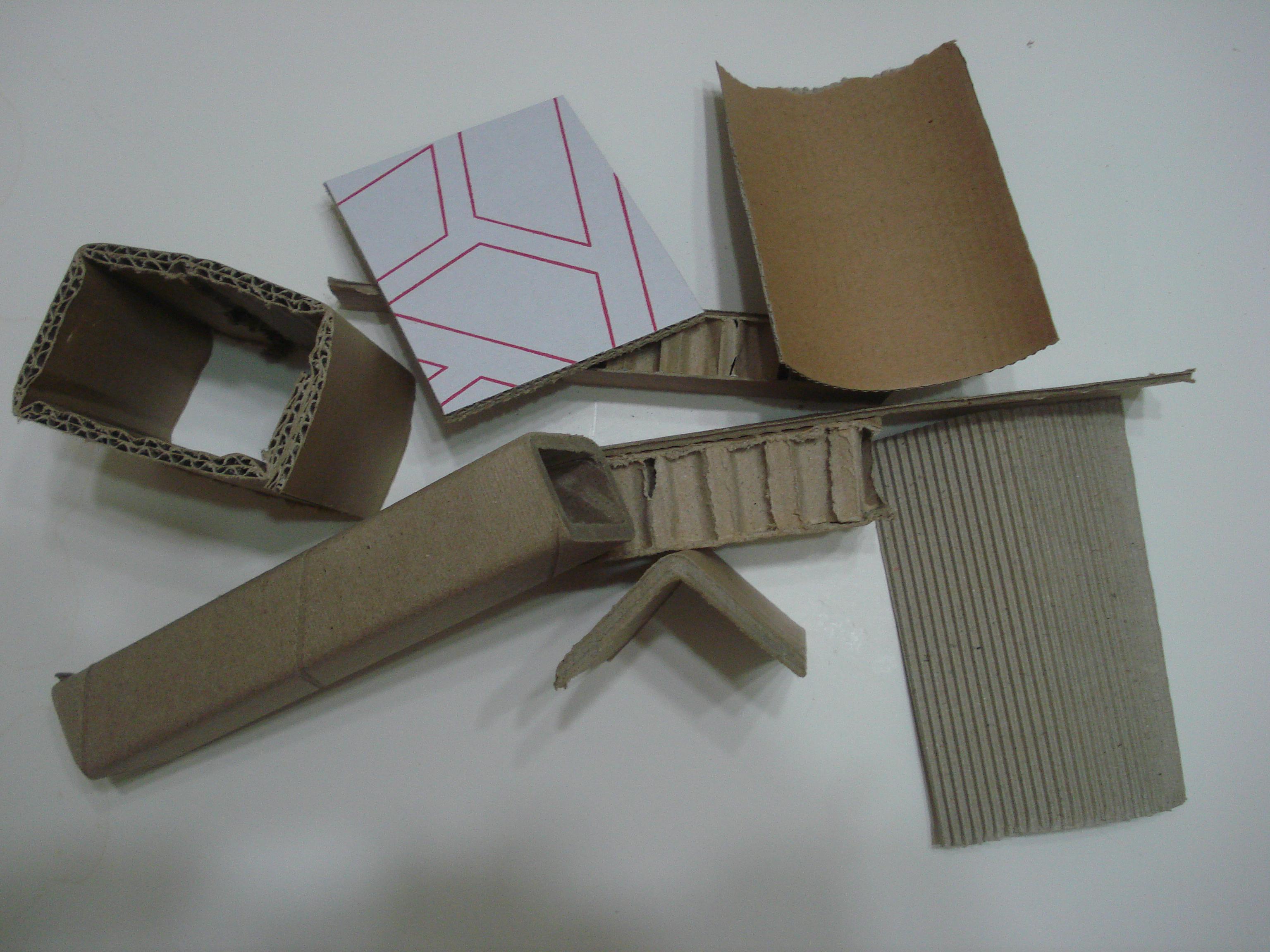 [private]
Scripts & Lesson Plan Step-By-Step Training
How does a piece of 20# paper help us understand the fact that Christians do have different talents and gifts, yet all Christians are very much the same?
20# plain paper—corrugated, layered, shaped, laminated then shaped, with printing or without printing on it. All items made out of the same material, but with different functions and responsibilities! However ultimately, 20# paper is 20# paper. In the same way Christians are all part of the same family of God, though they don't all look alike, and they are used differently by God. Romans 12:4-21 lays out this foundational similarity: 4. Just as each of us (as a person) has one body with many members, and these members do not all have the same function, 5. so in Christ we who are many form one body, and each member belongs to all the others. 6. We have different gifts, according to the grace given us. If a man's gift is prophesying, let him use it in proportion to his faith. 7. If it is serving, let him serve; if it is teaching, let him teach; 8. if it is encouraging, let him encourage; if it is contributing to the needs of others, let him give generously; if it is leadership, let him govern diligently; if it is showing mercy, let him do it cheerfully".
Our call to serve the Lord is the same as well. Verse 9 continues, "Love must be sincere. Hate what is evil; cling to what is good. 10. Be devoted to one another in brotherly love. Honor one another above yourselves. 11. Never be lacking in zeal, but keep your spiritual fervor, serving the Lord. 12. Be joyful in hope, patient in affliction, faithful in prayer. 13. Share with God's people who are in need. Practice hospitality. 14. Bless those who persecute you; bless and do not curse. 15. Rejoice with those who rejoice; mourn with those who mourn. 16. Live in harmony with one another. Do not be proud, but be willing to associate with people of low position. Do not be conceited. 17. Do not repay anyone evil for evil. Be careful to do what is right in the eyes of everybody. 18. If it is possible, as far as it depends on you, live at peace with everyone. 19. Do not take revenge, my friends, but leave room for God's wrath, for it is written: "It is mine to avenge; I will repay," says the Lord. 20. On the contrary: "If your enemy is hungry, feed him; if he is thirsty, give him something to drink. In doing this, you will heap burning coals on his head." 21. Do not be overcome by evil, but overcome evil with good.
In Ephesians 1:3-14 we find no less than 15 blessings available to all believers, "Blessed be the God and Father of our Lord Jesus Christ, who has blessed us with every spiritual blessing in the heavenly places in Christ, 4just as He chose us in Him before the foundation of the world, that we should be holy and without blame before Him in love, 5having predestined us to adoption as sons by Jesus Christ to Himself, according to the good pleasure of His will, 6to the praise of the glory of His grace, by which He made us accepted in the Beloved. 7In Him we have redemption through His blood, the forgiveness of sins, according to the riches of His grace 8which He made to abound toward us in all wisdom and prudence, 9having made known to us the mystery of His will, according to His good pleasure which He purposed in Himself, 10that in the dispensation of the fullness of the times He might gather together in one all things in Christ, £both which are in heaven and which are on earth—in Him. 11In Him also we have obtained an inheritance, being predestined according to the purpose of Him who works all things according to the counsel of His will, 12that we who first trusted in Christ should be to the praise of His glory. 13In Him you also trusted, after you heard the word of truth, the gospel of your salvation; in whom also, having believed, you were sealed with the Holy Spirit of promise, 14who£ is the guarantee of our inheritance until the redemption of the purchased possession, to the praise of His glory.
Our call to serve him in all we do is defined in Ephesians 2:10 "For we are his workmanship, created in Christ Jesus unto good works, which God hath before ordained that we should walk in them".
All the items in the above photo are made from the same 20# manila paper yet each appears entirely different from the others. However, all of them were used for the same purpose—packaging, transporting, and protecting an exercise machine. Not a single piece complained about it being different from the other pieces; nor did any piece, regardless of function, fail to perform the part of the packaging it was created to fulfill. We as believers can fulfill enthusiastically the mission given to us without complaining. Colossians 3:17 reads, "Whatever you do in word or deed do all in the name of the Lord Jesus, giving thanks to God the Father through him", Colossians 4:6 reinforces this even more by stating, "Let your speech always be with grace, seasoned with salt, that you may know how you ought to answer each one" and finally in Paul gives us the source of this ability to act as we should, Philippians 1:6 "Being confident of this very thing that he which has begun a good work in you will perform it until the day of Jesus Christ".
[/private]